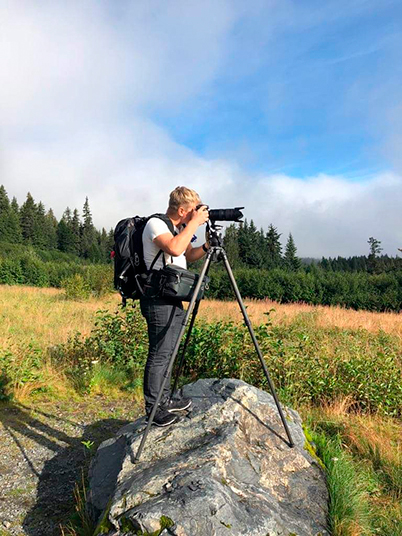 About
I love photography. It lets me tell stories without words.
I love the wilderness. I like getting outdoors, exploring, wondering, looking and seeing. Seeing with my eyes, seeing with my camera.
I was born and grew up in Ukraine. It might be a cliché to say that I got into photography at an early age, except I did. I got into photography in high school. Back then it was a black and white film. I was processing it and making prints myself.
I would not say I was any good. My camera was fully manual and hard to master. Many images were over-exposed, under-exposed or out of focus. Nevertheless I persisted. I was creative though experimenting with images in the darkroom. One time I tried to make a large image having only small sheets of paper on a wall and projected an image on them across the hall in my apartment. Then I was carefully timing developing each sheet hoping to get consistency to put them back together.
After the high school I entered Moscow State University. Photography as well as my other hobbies was put on hold. So, we can quickly skip over those years.
After university I moved to the US to the Greater Seattle area where I still live to this day. It was for sure a big change. I had to get used to the new country, master the language, and learn new customs. The biggest change was the nature and the weather. (It took a while to get used to the rain.) The nature slowly grew on me as I started getting outdoors. I picked up a camera again. It was a good excuse to get out and hike. This time it was digital.
If I were to pick a moment when I started my photographic journey I would say it was a hike at Sunrise in Mount Rainier National Park in the summer of 2000. Or 2001? I'm not sure. Interestingly enough, I did not keep any images from that hike. I guess I did not think they were any good. It took me at least a year to read, learn and practice, practice, practice.
Since then I have kept going into the wilderness with my camera. Over the years photography has become an important, inseparable part of life. It is an endless exploration, discovery, experimentation, expression and storytelling. I just hope I'm getting better at it.